Publication
Elizabeth The Queen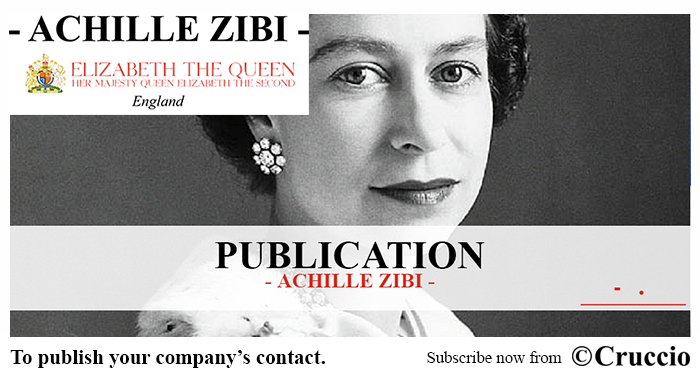 Price: CHF 100.-
PUBLICATION ON: ELIZABETH THE QUEEN.COM
www.elizabeththequeen.com

ACHILLE ZIBI - ELIZABETH THE QUEEN - PUBLICATION
Promote your business! Publish your company's contact on ElizabethTheQueen.com
(People will find your company .. when searching for a company like yours in your city.)
What do you get:
1 year subscription to Achille Zibi - Elizabeth The Queen.
Your company's data published on ElizabethTheQueen.com for 12 months.

Your company's data will include:
1) Your company's name, 2) your company's business type, 3) a short description of your company,
4) your company's address, 5) your company's telephone number, 6) your company's e-mail,
7) a link to your company's website.
This item is not refundable.




---
ACHILLE ZIBI - ELIZABETH THE QUEEN - PUBLICATION
(www.elizabeththequeen.com) Promote your business! Publish your company's contact on ElizabethTheQueen.com.
(People will find your company .. when searching for a company like yours in your city.)

NB
The 50% of each Publication subscription sold (50.-CHF) will be given to:
Her Majesty Queen Elizabeth The Second by Achille Zibi
The remaining 50% of each Publication subscription sold will be solely administered by Achille Zibi
and accounted by ACHILLE ZIBI ENTERPRISE as operating profit.


Disclaimer
The subscription to elizabeththequeen.com, the use of the Internet or this website for communication with the Company or any individual member of the Company, does not establish a celebrity-customer relationship.


---
You must login to buy!
Please be aware that Cruccio.com charges a 5% transaction fee.
Go Back